21994085_1595974187125975_4841036641321727190_o
Nelis-Engelbrecht-Photography-1314
Garden-and-chairs-5-slider-1
22179788_1604823676241026_361269029022062377_o
16665149_1367114186678644_4391170597342166624_o
17349855_1401907556532640_3897468186461305624_o
18623679_1472525262804202_8562498464740185648_o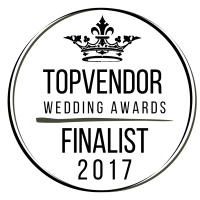 Have any questions or want to book?
We pride ourselves in providing quick and efficient customer service. If you have not had a response within 24 hours then we did not receive your message! Of course we would love to see you in person at our stunning venue.
Melanie & Hugo van Wyk
Bride & Groom
I would like to extend a huge thank you from Hugo and myself for our amazing wedding on the 27th of April. Everything was absolutely beautiful and all I had hoped it to be! I have had nothing but compliments from our guests as to how delicious the food was, the beautiful décor (it took my breath away as we entered the hall) and the wonderful staff. Everyone was only sorry it had to end! Thank you so much for the huge part you played in making our day as perfect and special as it was and I would recommend yourselves to any bride-to-be!
Mia Geldenhuys
21st Birthday Girl
Thank you for the most memorable 21st! It was such an amazing experience… thank you for your excellent service from the first day I enquired… to the last minute of my party. I truly enjoyed every minute of it. The tables were classy and neat, the posies were even better than I imagined – exactly what I wanted. And the food was amazing. Thank you for an awesome experience and day I will never forget.
Louise and Van Aarde Krynauw
Bride & Groom
I just want to thank you again for a wonderful wedding. We really enjoyed it as did our guests. People are still talking about the awesome wedding. Thank you so much for all your patience and help. Everything was beautiful and I wouldn't change anything. Thank you so much for helping make our day truly special!
Jan Estruis
Lunch Customer
My wife and I visited today for our very first time… we were really impressed with the friendly staff, beautiful place and the good food… we will definitely be back soon with some friends!
Conroy Rex
Groom
I would recommend Hudson's to any and all who want a beautiful venue and professional service.
Amanda de Villiers
40th Birthday Party Organizer
I would like to thank you and everybody at Hudson's for the most wonderful evening. The venue is beautiful, the food fantastic, the service excellent, the staff professional and so friendly, it was the best evening ever. We already recommended you to our friends. WOW!! What a lovely evening!
Heather and Joe Kirkwood
Bride & Groom
Thank you… for making our wedding one of the most incredible moments of our lives. Everything from the beautiful gardens and scenery, to the fairy style dining area as well as wonderful food and service, made it a dream wedding come true.